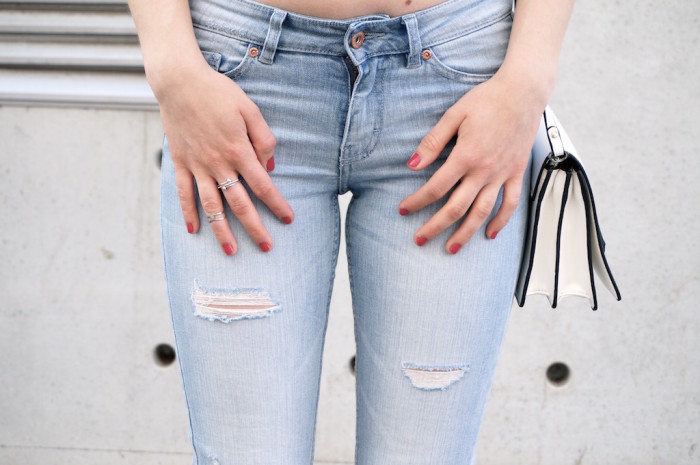 Mein Lieben, am Wochenende war's mal wieder so wunderschön, dass man sich ja schon fast sommerlich anziehen konnte. Da hab' ich mich für eine Easy Kombination entschieden: Mein Lieblings Crop Top (ein Geschenk von meinem BF ♡), meine Ripped Jeans von H&M und eine schwarze Lederjacke. Mit dem Crop Top verbindet mich ja so eine Art Hass-Liebe. Ich finde die Tops wirklich mega stylisch und sie sind meiner Meinung nach ein Must Have in jedem Kleiderschrank, aber trotzdem man braucht an Tagen an denen man sie trägt diese Extraportion Selbstbewusstsein und die hab' ich hald auch nicht immer. Ihr versteht mich oder?
Trotzdem, letzter Sonntag war auf jeden Fall ein super Tag und ich hab' mich puddelwohl in meiner Haut gefühlt – auch bauchfrei :) Just love yourself and your body ♡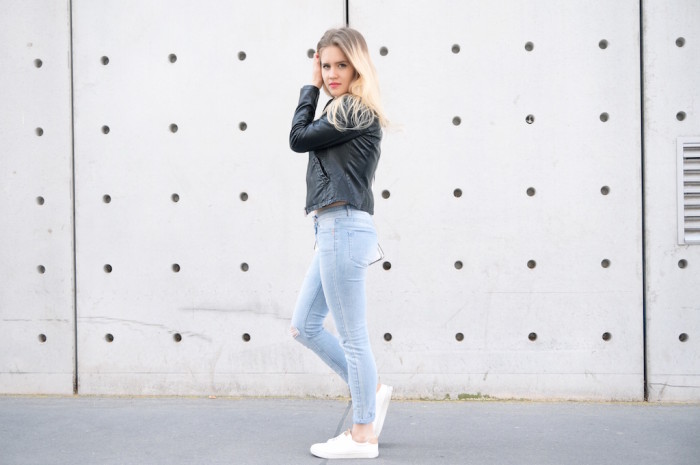 SHOP THE LOOK ♡ Einfach klicken!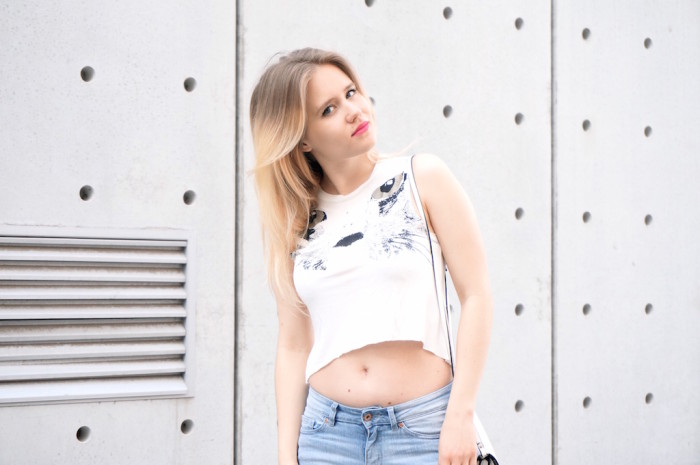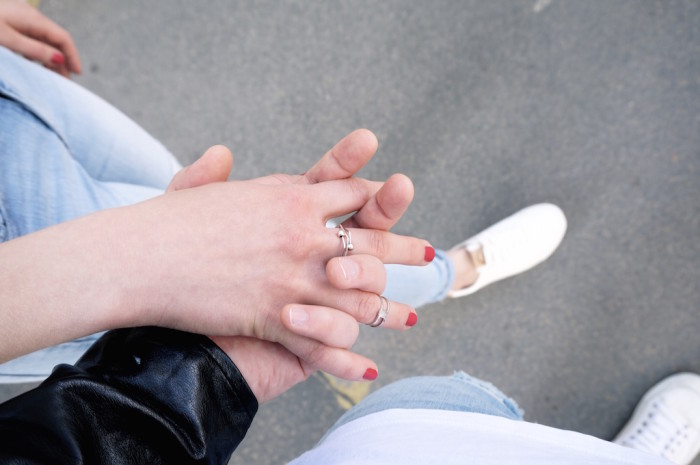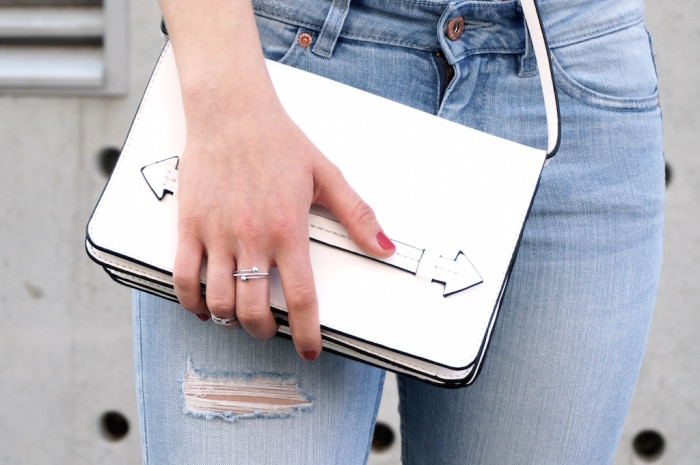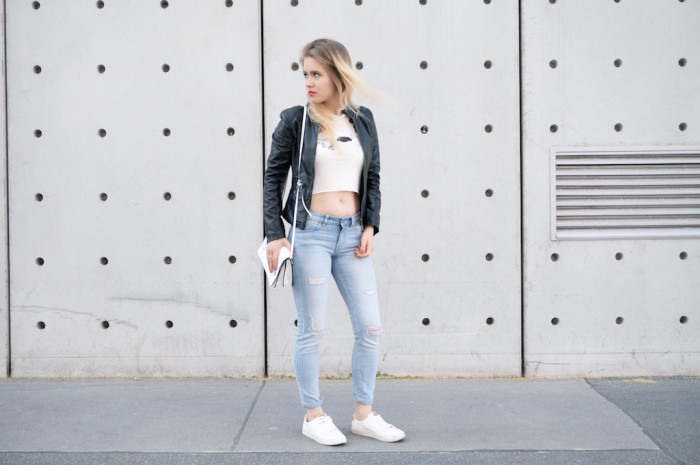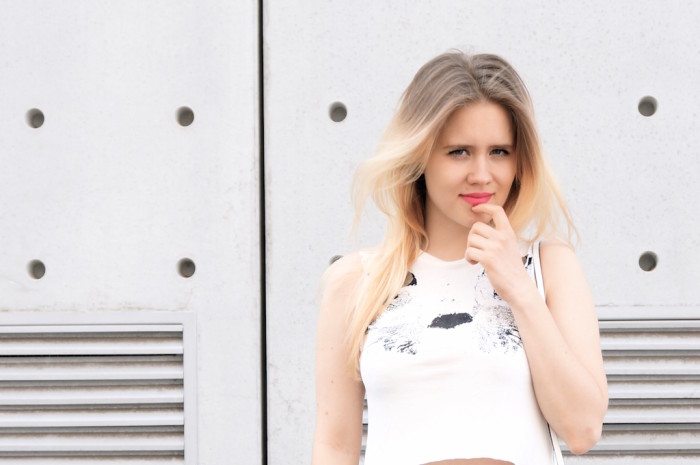 Happy Wednesday ♡
xxx,
Sophie
| Crop Top : All Saints | Lederjacke : Benetton | Hose und Schuhe : H&M | Tasche : Zara |